Families and Guests Ceremony Overview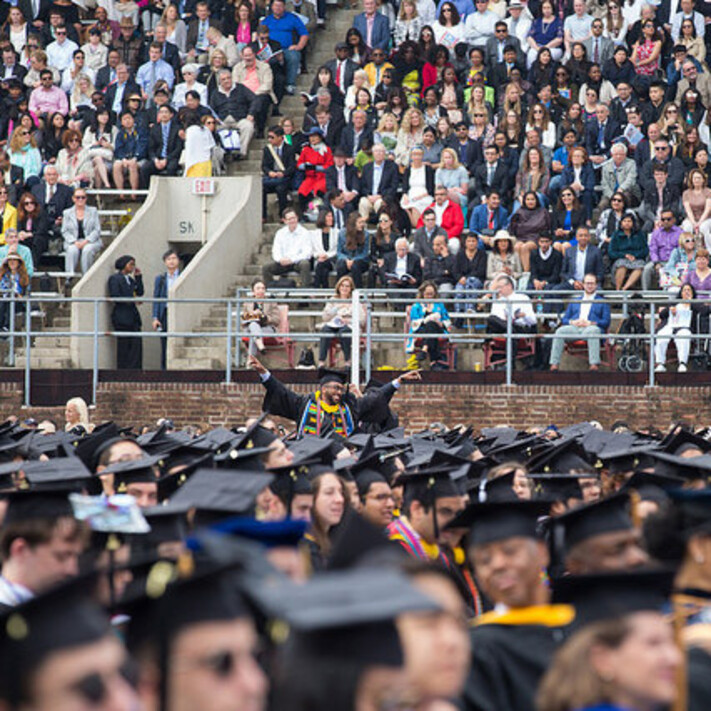 Penn's 267th Commencement ceremony for the Class of 2023 will take place on Monday, May 15, 2023 in Franklin Field at 10:15 a.m., and is preceded by student and academic processions through campus. The ceremony will end at approximately noon and will feature the conferral of degrees, the awarding of honorary degrees, greetings by University officials, and remarks by the Commencement speaker, to be announced in the spring.
The Baccalaureate ceremony is an interfaith program for the graduating seniors that includes student musical performances, readings, prayers.The Baccalaureate Ceremony will be held on Tuesday, May 9, 2023 at 4:30 p.m. in Irvine Auditorium.
In addition to the Commencement and Baccalaureate ceremonies, each school also hosts a ceremony for the students enrolled in that particular school. During this ceremony, the student's name will be called and the student will walk across the stage. For information on the school ceremonies, visit the School Ceremonies page.
Commencement Webcast and Multimedia Archives
If you are unable to attend the University Commencement ceremony, you may view the webcast live. For more information, visit the webcast page. Coverage from Franklin Field will begin at 9:00 a.m. EST on Monday, May 15, 2023.
Commencement Webcast and Multimedia Archives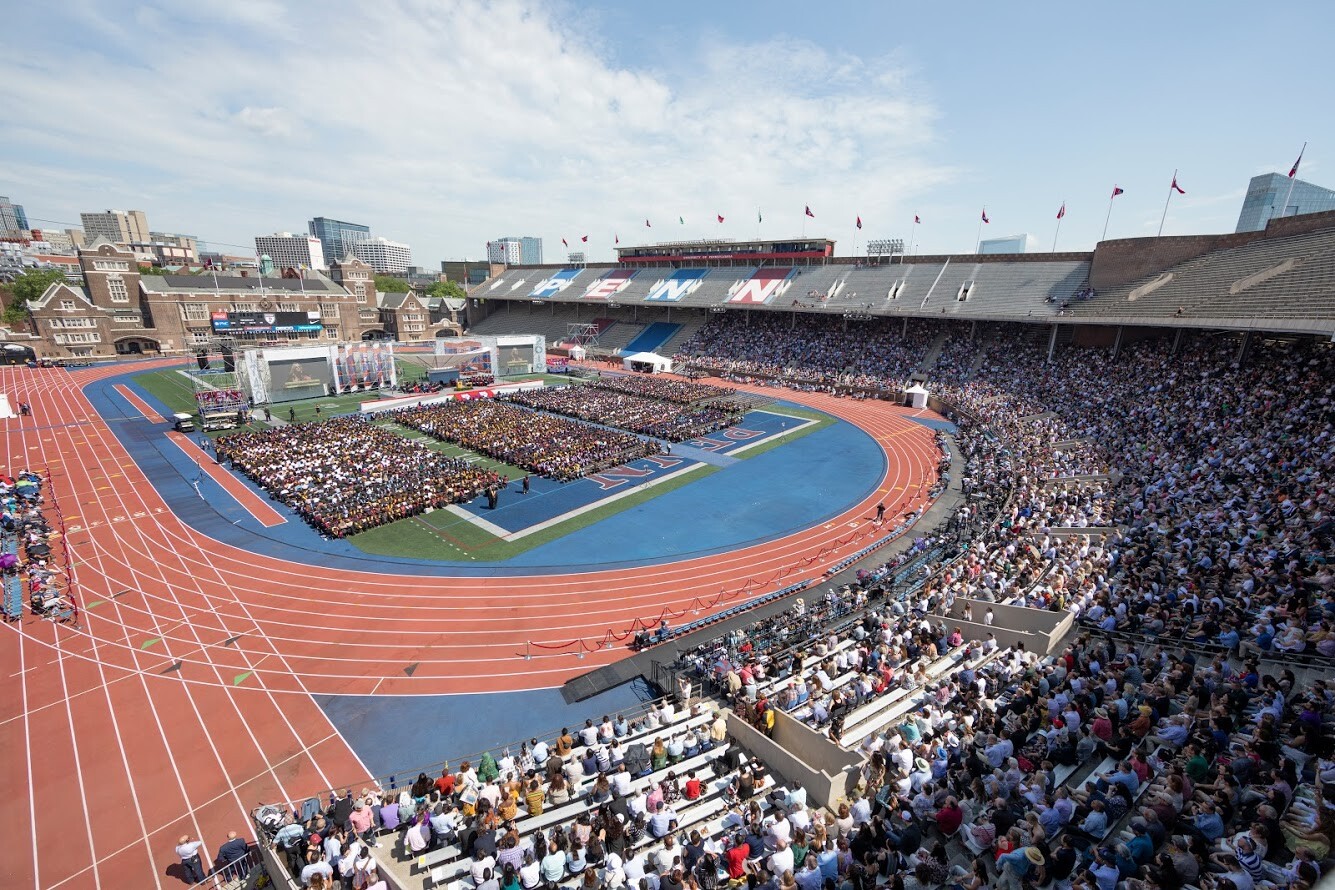 Inclement and Severe Weather Plans
Commencement will be held rain or shine.  In the event of inclement weather, you are encouraged to wear rain gear to protect yourself. The dye in the regalia may bleed onto clothing when wet.
If weather requires changes to the Commencement ceremony schedule, information will be found on:
Signs at 39th & Locust Walk and around campus
Announcements on (215) 898-MELT
Announcements on radio station KYW (1060 AM)
A notice on this website
In the event of severe weather conditions, the academic procession across campus may be cancelled. If it is cancelled, you should arrive at Weightman Hall no later than 9:30 a.m.
In the event of dangerous weather conditions, the ceremony may be delayed or relocated to the Palestra. If the ceremony is moved indoors to the Palestra, seating would be limited to the academic procession and graduating students. Please know that the decision to move the Commencement ceremony indoors would be made in only extreme conditions.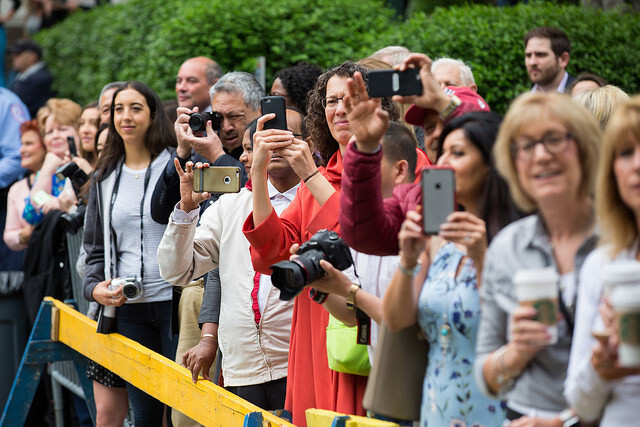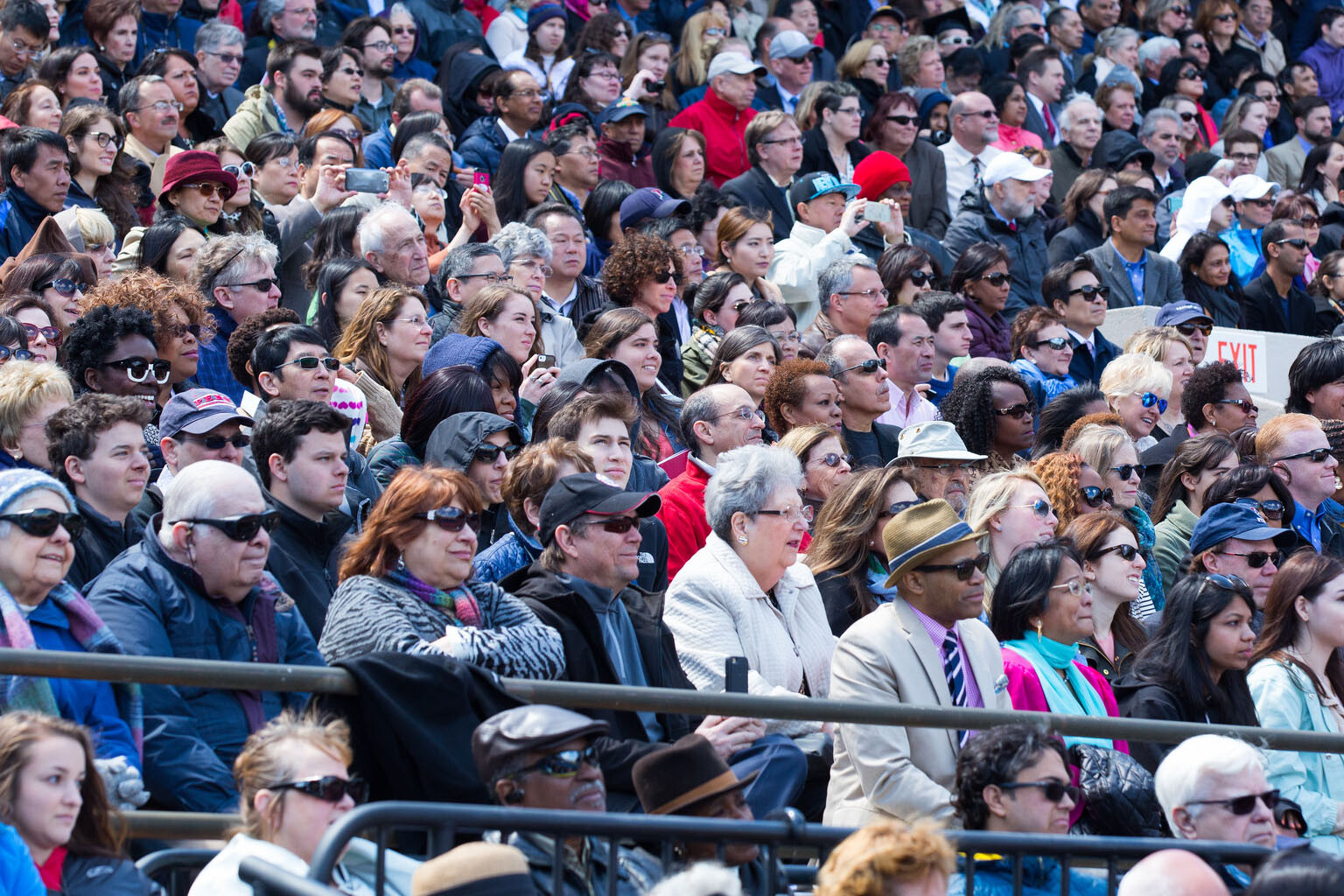 Disability Seating at Commencement
If you require special seating due to a wheelchair, limited physical mobility or other medical conditions, you may make arrangements for seating on the field or in the lower stands. Please be aware that the stadium is bench seating. Due to space constraints, guests with disabilities who are seated on the field may be accompanied by only one escort.
Information on reserving this type of seating will be available in early 2023. If you require Commencement information materials in alternate formats, advance notice is required.
Franklin Field Policies and Prohibited Items
Prohibited Items
The following items are strictly prohibited within Franklin Field:
Alcoholic beverages

Animals or pets, except for service animals

Artificial noisemakers, including airhorns or bullhorns

Coolers

Fireworks and open flames

Glass bottles and cans

Large bags like duffel or equipment bags

Large quantities of food in containers such as pizza boxes or catering trays

Poles or sticks, including camera tripods

Purses or bags larger than 4.5" x 6.5"

Seat backs or bench cushions containing metal, wood, or hard plastic

Smoking in seated areas

Strollers

Weapons, contraband, or any items deemed dangerous or inappropriate
Guests attempting to enter the facility with any prohibited item(s) will be asked to dispose of such items prior to entering. Security personnel reserves the right to deny access to any individual who does not comply with such policies or is deemed a threat to other patrons.
Address & Phone
1 College Hall, Room 211
Philadelphia, PA 19104
(215) 898-7006
Event Contact