History and Traditions of Penn's Commencement
Commencement Programs
Selected University of Pennsylvania Commencement Programs are available on-line in PDF (Portable Document File) format. Included are the opening pages or entire programs for June commencements from 1925 to the present as well as entire programs for selected earlier years.
Visit University Archives & Records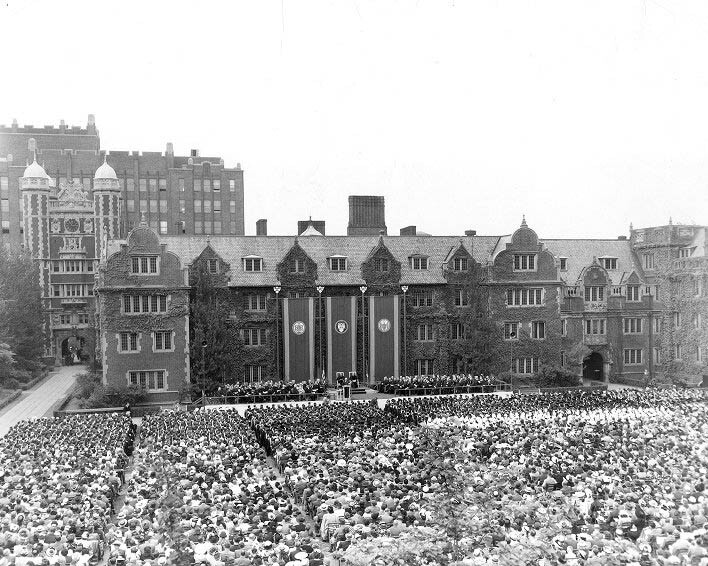 Penn's Commencement Speakers Since 1938
View the list of Penn's Commencement speakers from 1938 to present. Speakers include such varied and prestigious names such as creator of the Broadway smash Hamilton Lin-Manuel Miranda (2016), Vice President Joseph R. Biden, Jr. (2013), Chairman of Google (now Alphabet) Eric E. Schmidt (2009), musical artist and activist Bono (2004), and former First Lady Barbara Bush (1990). Plus many, many more.
Honorary Degrees
Honorary Degrees have been awarded to Thomas Paine (in 1780), George Washington (in 1783), the Marquis de Lafayette (in 1787), Walter Annenberg (in 1966), Benjamin Franklin (posthumously in 1976), and many others.
Address & Phone
1 College Hall, Room 211
Philadelphia, PA 19104
(215) 898-7006
Event Contact