Faculty and Administration Commencement Information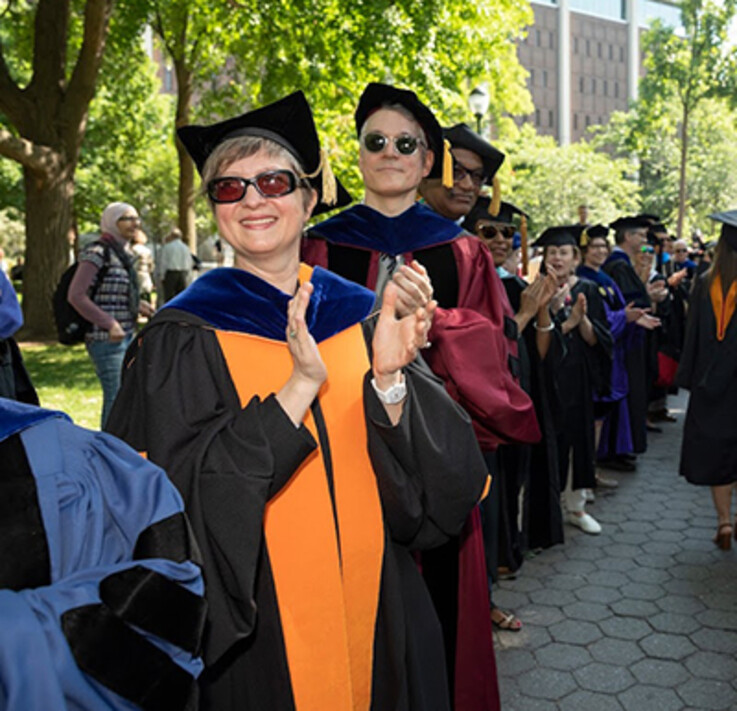 Penn's 267th Commencement ceremony for the Class of 2023 will take place on Monday, May 15, 2023 in Franklin Field at 10:15 a.m., and is preceded by student and academic processions through campus. The ceremony will end at approximately 12:15 p.m. and will feature the conferral of degrees, the awarding of honorary degrees, greetings by University officials, and remarks by the Commencement speaker, Idina Menzel, Tony Award-winning actress, singer/songwriter, producer, and author.
Participating in Commencement
Invitations to participate in the Commencement ceremony on May 15, 2023 are sent to faculty and select administration in February.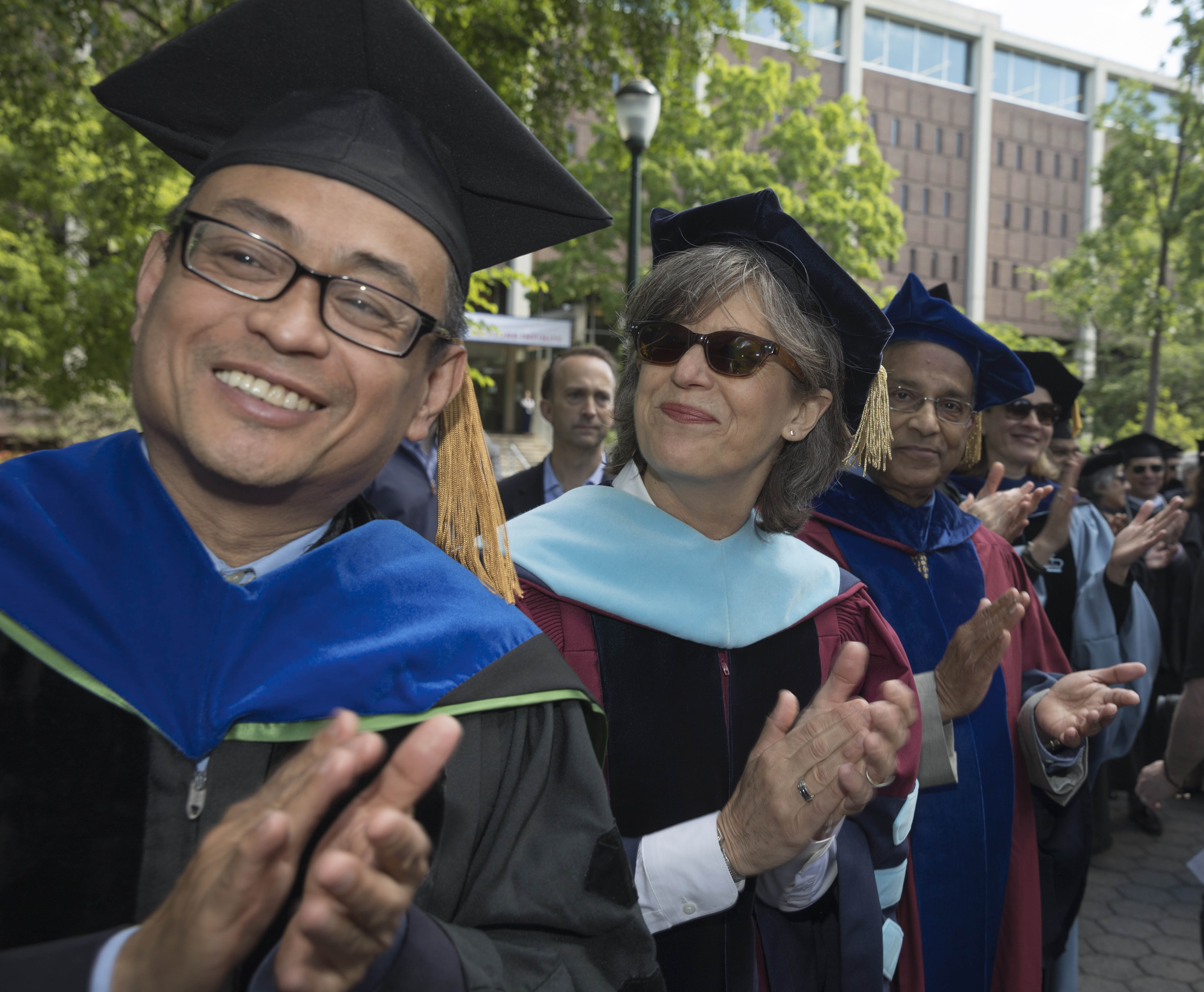 The academic procession will begin at 9:05 a.m. and proceed down Locust Walk. Upon arriving at College Green, the procession will stop for 45 minutes to cheer on the students as they walk through. Please do not shake hands with the students, as this slows down the procession. After all the students have passed, the academic procession will fall in line behind the students and continue to Franklin Field. The ceremony will begin at 10:15 a.m., and end at approximately noon.
Commencement Webcast and Multimedia Archives
If you are unable to attend the University Commencement ceremony, you may view the webcast live. For more information, visit the webcast page. Coverage from Franklin Field will begin at 9:00 a.m. EST on Monday, May 15, 2023.
Commencement Webcast and Multimedia Archives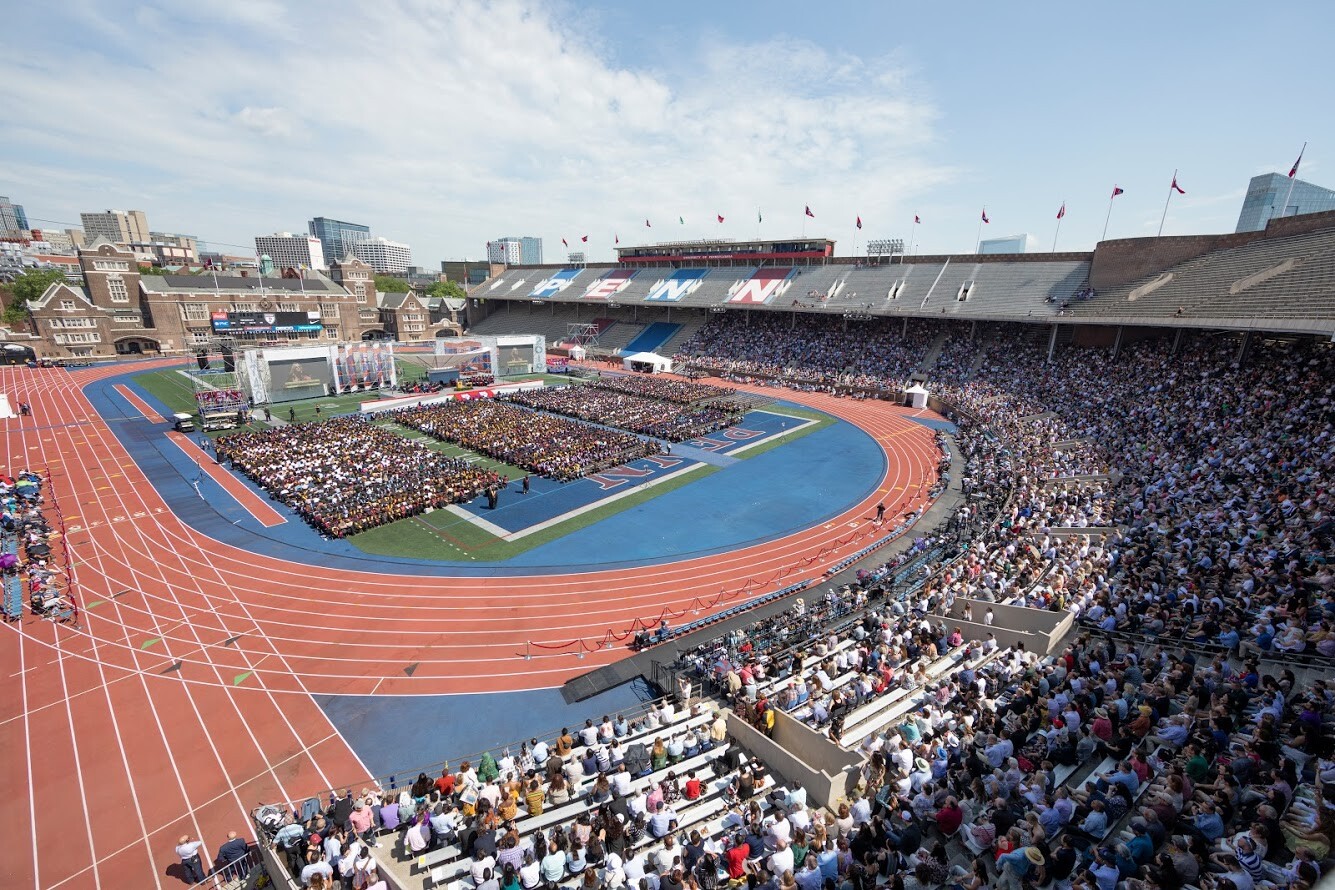 Inclement and Severe Weather Plans
Commencement will be held rain or shine.  In the event of inclement weather, you are encouraged to wear rain gear to protect yourself. The dye in the regalia may bleed onto clothing when wet.
If weather requires changes to the Commencement ceremony schedule, information will be found on:
Signs at 39th & Locust Walk and around campus
Announcements on (215) 898-MELT
Announcements on radio station KYW (1060 AM)
A notice on this website
In the event of severe weather conditions, the academic procession across campus may be cancelled. If it is cancelled, you should arrive at Weightman Hall no later than 9:30 a.m.
In the event of dangerous weather conditions, the ceremony may be delayed or relocated to the Palestra. If the ceremony is moved indoors to the Palestra, seating would be limited to the academic procession and graduating students. Please know that the decision to move the Commencement ceremony indoors would be made in only extreme conditions.
Volunteering at Commencement
If you are interested in volunteering at the Commencement ceremony, please email seccoor@pobox.upenn.edu.
Address & Phone
1 College Hall, Room 211
Philadelphia, PA 19104
(215) 898-7006
Event Contact