Penn's 267th Commencement Ceremony Information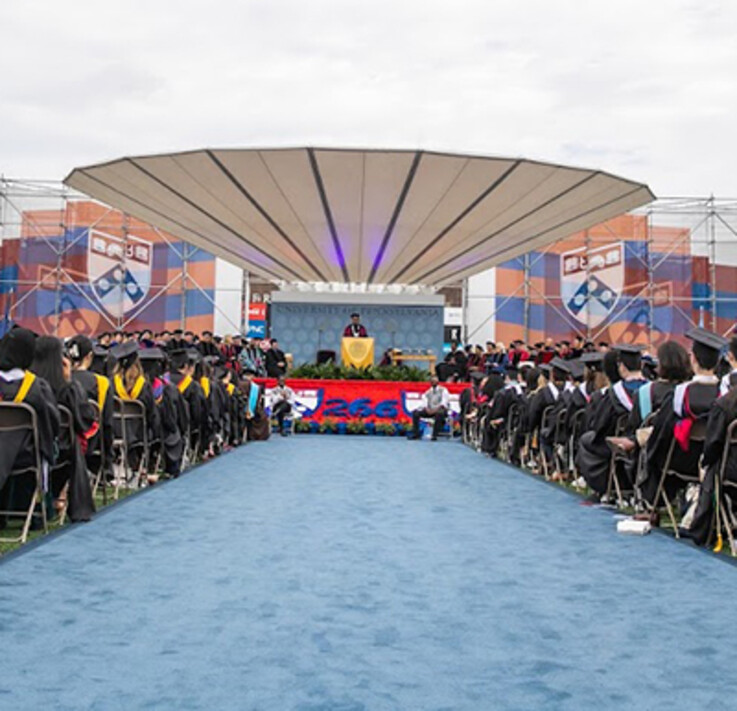 Monday, May 15, 2023
Franklin Field 
Penn's 267th Commencement ceremony for the Class of 2023 will take place on Monday, May 15, 2023 in Franklin Field at 10:15 a.m., and is preceded by student and academic processions through campus. The ceremony will end at approximately 12:15 p.m. and will feature the conferral of degrees, the awarding of honorary degrees, greetings by University officials, and remarks by the Commencement speaker, Idina Menzel, Tony Award-winning actress, singer/songwriter, producer, and author.
This year, due to added security requirements, the gates to Franklin Field will open at 7:00 a.m. for all guests. Every person entering Franklin Field will be subjected to an airport-style security screening, which will slow entry into the stadium. Please plan to arrive early. Note that only certain small items (including cell phones, wallets, and small clutches) will be permitted. A good rule of thumb: if an item does not fit in your pocket, please do not bring it with you.  Please see list of prohibited items.
Before entering Franklin Field, graduating students will assemble at 39th Street and Locust Walk starting at 8:00 am for a procession across campus. The procession will begin at 8:30 a.m. The graduates will also have to go through a separate security check-point once they reach the stadium. 
Candidates for degrees in May, as well as graduates who completed degree requirements in August or December 2022, are invited to march in the procession and attend the Commencement ceremony. Students participating in the procession should wear academic regalia, and arrive no later than 8:15 a.m. The student procession will enter Franklin Field at approximately 9:00 a.m.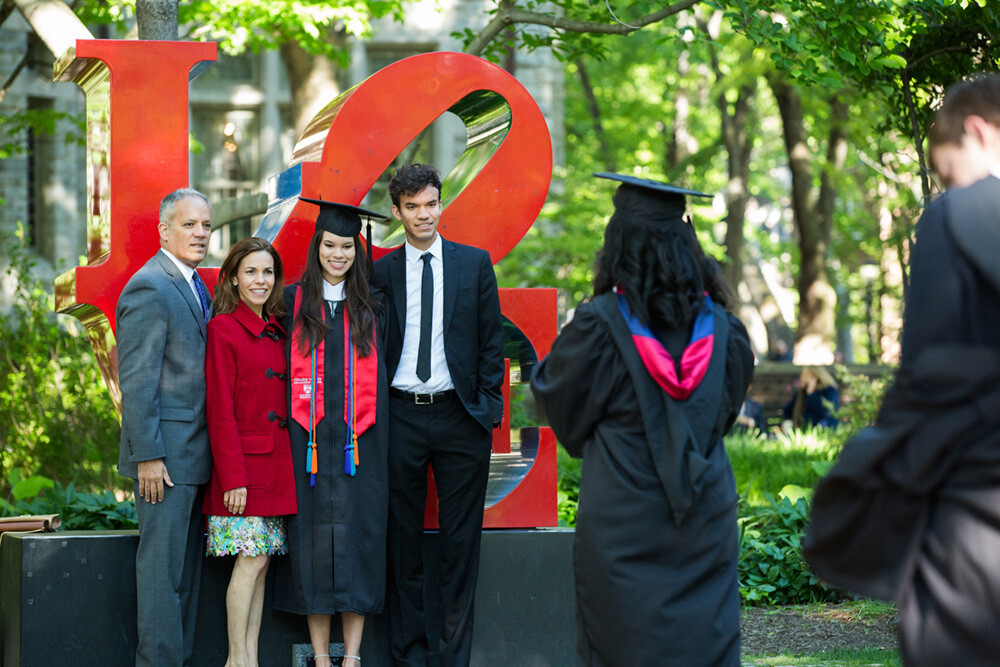 Disability Seating at Commencement
If you require special seating due to a wheelchair, limited physical mobility or other medical conditions, you may make arrangements for seating on the field or in the lower stands. Please be aware that the stadium is bench seating. Due to space constraints, guests with disabilities who are seated on the field may be accompanied by only one escort.
Accessible seating for School ceremonies is coordinated separately, by each School. Please see the School ceremonies page for contact information.
Please visit the Accessible Seating page to request accessible seating for the main University Commencement on Franklin Field.
If you require Commencement information materials in alternate formats, advance notice is required.
Address & Phone
1 College Hall, Room 211
Philadelphia, PA 19104
(215) 898-7006
Event Contact