Penn's 266th Commencement Ceremony Information
Class of 2022
Monday, May 16, 2022
Franklin Field 
Penn's 266th Commencement ceremony for the Class of 2022 will take place on Monday, May 16, 2022 in Franklin Field at 10:15 a.m., and is preceded by student and academic processions through campus. The ceremony will end at approximately 12:15 p.m. and will feature the conferral of degrees, the awarding of honorary degrees, greetings by University officials, and remarks by the Commencement speaker, Ken Burns, American documentary filmmaker, recipient of 16 Emmy Awards and 2 Academy Award nominations.
Candidates for degrees in May, as well as graduates who completed degree requirements in August or December 2021, are invited to march in the procession and attend the Commencement ceremony. Students participating in the procession into Franklin Field should arrive at Hamilton Village (39th Street and Locust Walk) wearing academic regalia, no later than 8:45 a.m. The student procession will enter Franklin Field at approximately 9:30 a.m.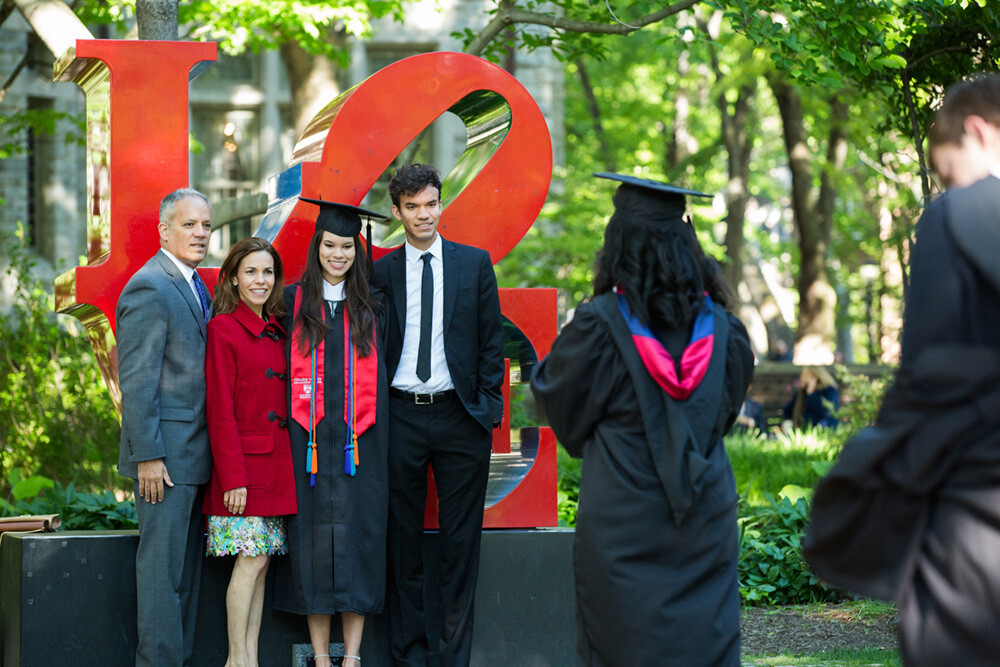 Disability Seating at Commencement
If you require special seating due to a wheelchair, limited physical mobility or other medical conditions, you may make arrangements for seating on the field or in the lower stands. Please be aware that the stadium is bench seating. Due to space constraints, guests with disabilities who are seated on the field may be accompanied by only one escort.
Pre-registration is now closed. Tickets have been mailed to all those who submitted a request.  If you need assistance or did not previously request seating, please email, after May 9, to seccoor@pobox.upenn.edu
If you require Commencement information materials in alternate formats, advance notice is required.
Address & Phone
1 College Hall, Room 211
Philadelphia, PA 19104
(215) 898-7006
Event Contact